In continuation of his working trip to the Khovaling district, the President of the Republic of Tajikistan Emomali Rahmon got acquainted with the project "Summer Camp for Orphans and Teenagers", gave useful instructions and instructions to responsible persons for the construction of this facility, the press service of the head of state reports.
During the familiarization, it was noted that the object is intended for seasonal recreation and leisure of 200 orphans and teenagers.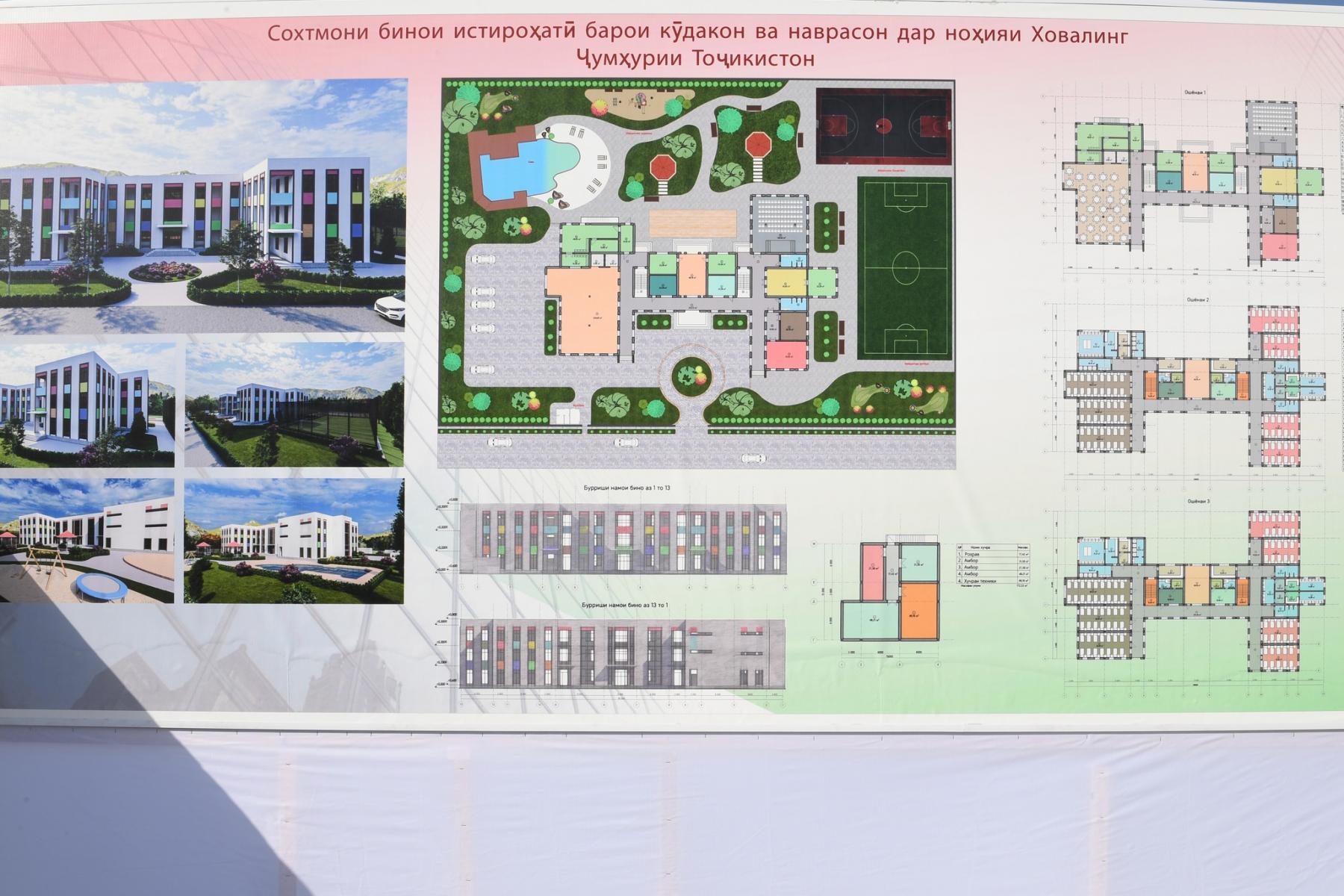 The facility will be built in one of the most favorable climatic areas of the Khovaling district and will consist of 3 floors, where 23 rooms are planned to be located. Bedrooms for girls will be built individually and separately from boys.
In accordance with the plan, classes for the study of professions and crafts by girls and boys will be created in the camp, and during the rest period, children and adolescents will be covered by vocational training. Drawing classes will also be held in separate equipped classrooms.
It is also expected that a cinema hall, a hall for cultural events, a dining room for vacationers will be built in the camp, spacious and beautiful walking paths will be built and put into operation.
During the presentation of the project, it was noted that a medical center, separate rooms for educators, a room for distributing food will be placed inside the premises, in addition, vacationers will be able to use a spacious library during their holidays.
The design of the object's facade will be beautiful and modern, and the yard will have a swimming pool, beautiful modern gazebos, a small sports ground and a modern football field.
In accordance with the project, the area around the facility will be fully landscaped, and the necessary conditions will be created for vacationers to walk.
A summer camp for orphans and adolescents will be created within the framework of the instructions and instructions of the President of the Republic of Tajikistan, respected Emomali Rahmon, by entrepreneur Rakhmiddin Karimov, according to the plan, construction work will be completed before the celebration of the 35th anniversary of the State Independence of the Republic of Tajikistan.
The construction of the facility will enable orphan children and teenagers to spend holidays in favorable and comfortable conditions and, at the same time, take part in the study of professions and crafts.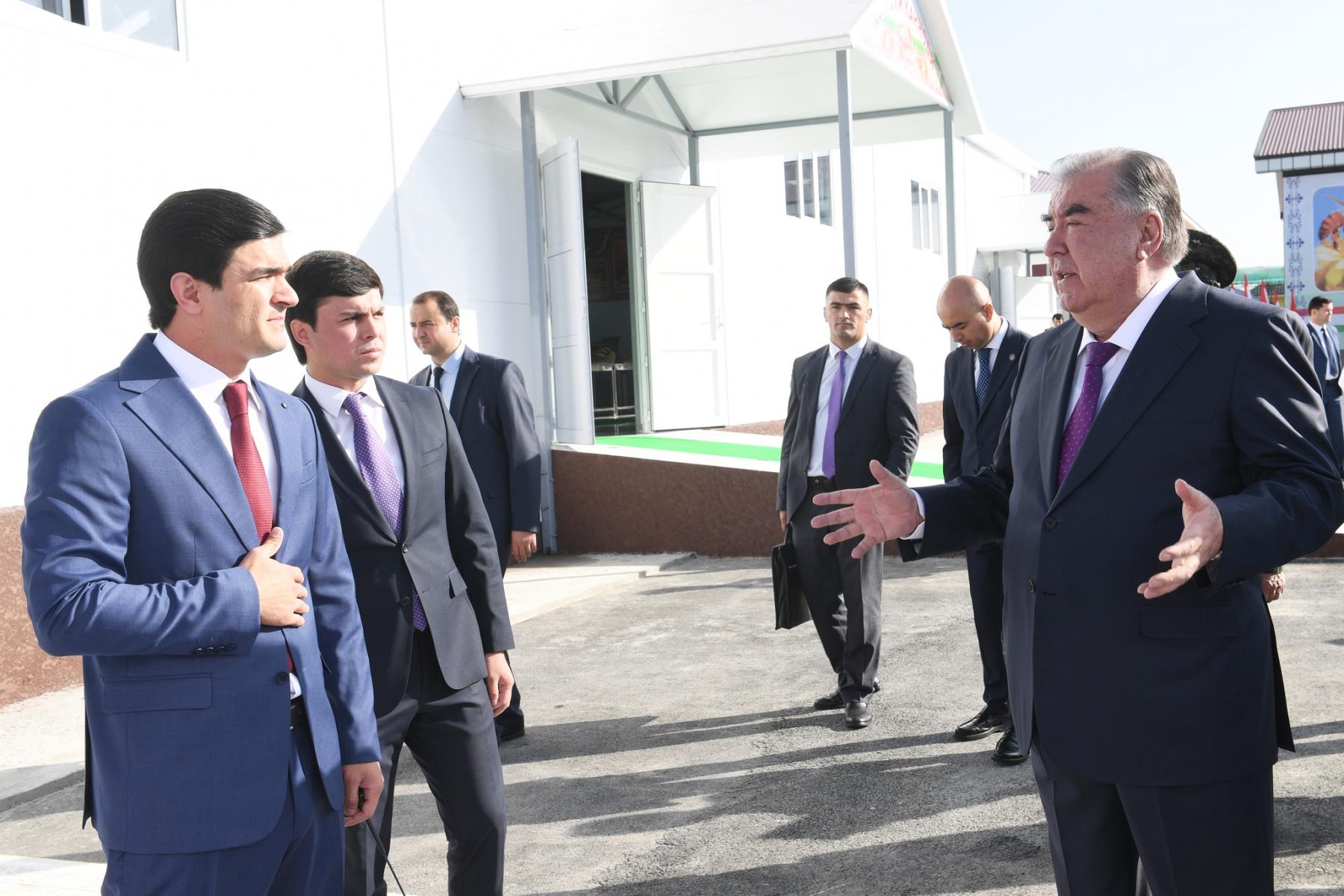 In the course of getting acquainted with the project, the Leader of the Nation called the initiative of the entrepreneur an exemplary example and gave useful recommendations to responsible persons on creating favorable conditions for orphans and adolescents in this camp.
Source : Avesta