Saudi Arabia's ambassador to Tajikistan has attended a celebration at Iran's embassy in the Tajik capital to mark Nowruz – the Persian New Year – just weeks after the countries agreed to restore diplomatic ties, the official IRNA news agency reported on Thursday.
During the event, Waleed Alreshiadan, the Saudi envoy to Dushanbe, met with his Iranian counterpart, Mohammad-Taqi Saberi. Pictures posted on IRNA's Telegram channel showed the two envoys shaking hands and embracing each other.
"The relations between Iran and Saudi Arabia, as two influential and important countries of the Islamic world in the West Asian region, can be the basis for creating a new trend and an increasing role in serving the interests of the countries and nations of the region," IRNA quoted Saberi as saying.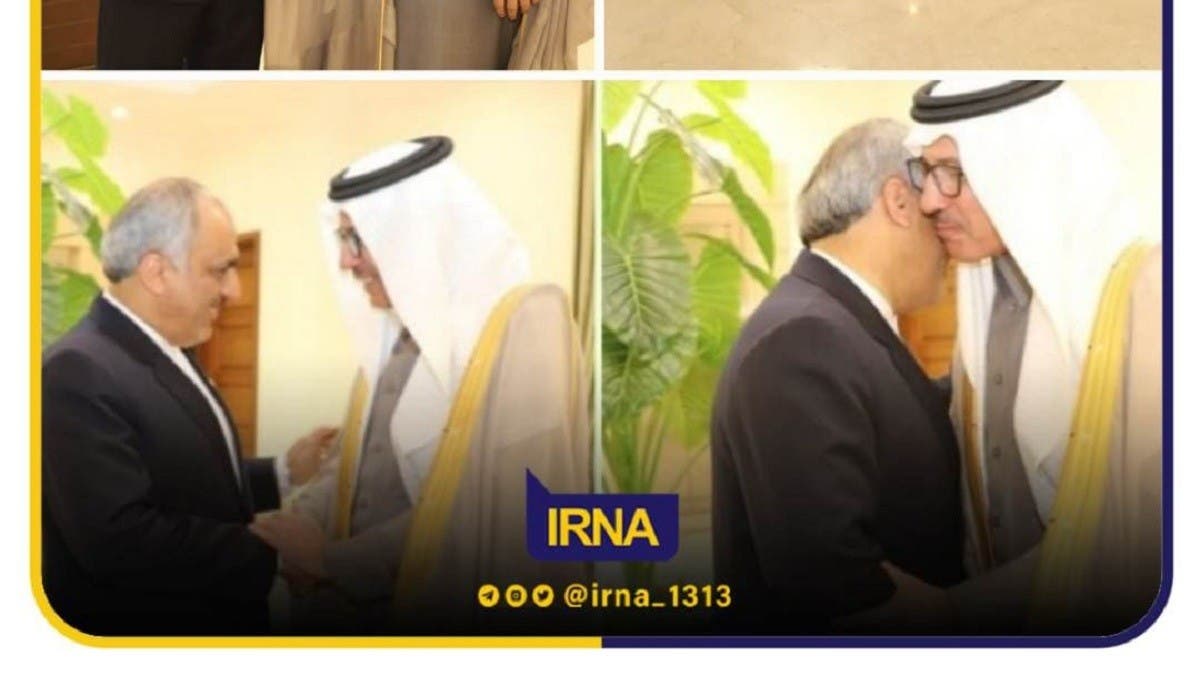 Pictures posted on the Telegram channel of Iran's IRNA news agency showed the two envoys shaking hands and embracing each other. (IRNA on Telegram)
The agency did not specify the date of the meeting. However, Iran's embassy in Dushanbe said on Tuesday that it had held a celebration at the mission to mark Nowruz, attended by foreign diplomats among others.
This meeting follows an announcement earlier this month by Saudi Arabia and Iran that they had reached an agreement, brokered by China, to reestablish diplomatic relations.
Under the deal, Saudi Arabia and Iran are expected to reopen their embassies and missions within two months, as well as implement security and economic cooperation agreements that were signed over 20 years ago.
Saudi Arabia cut ties with the Islamic Republic in 2016 following an attack by supporters of the Iranian regime on its embassy in Tehran and consulate in Mashhad.
Earlier on Thursday, the Saudi foreign ministry said that Foreign Minister Prince Faisal bin Farhan had a phone call with his Iranian counterpart, Hossein Amir-Abdollahian, during which they exchanged congratulations for the Muslim holy month of Ramadan, which began on Thursday in both countries.
The two ministers agreed to hold a bilateral meeting "soon" to facilitate the reopening of embassies and consulates between the two countries, the ministry said.
Source: Alarabiya News